Why You Need TurboClip
Save Time
Cuts composite decking installation time by up to 60%. Save valuable time you can spend elsewhere.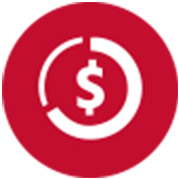 Save Money
TurboClip's speed allows for greater efficiency. That adds up to cost savings for you.
Increase Potential
TurboClip allows builders to take on more projects and increase their revenue potential.
TurboClip Works With All Major Composite Deck Boards
How Do TurboClip Universal Hidden Deck Clips Work?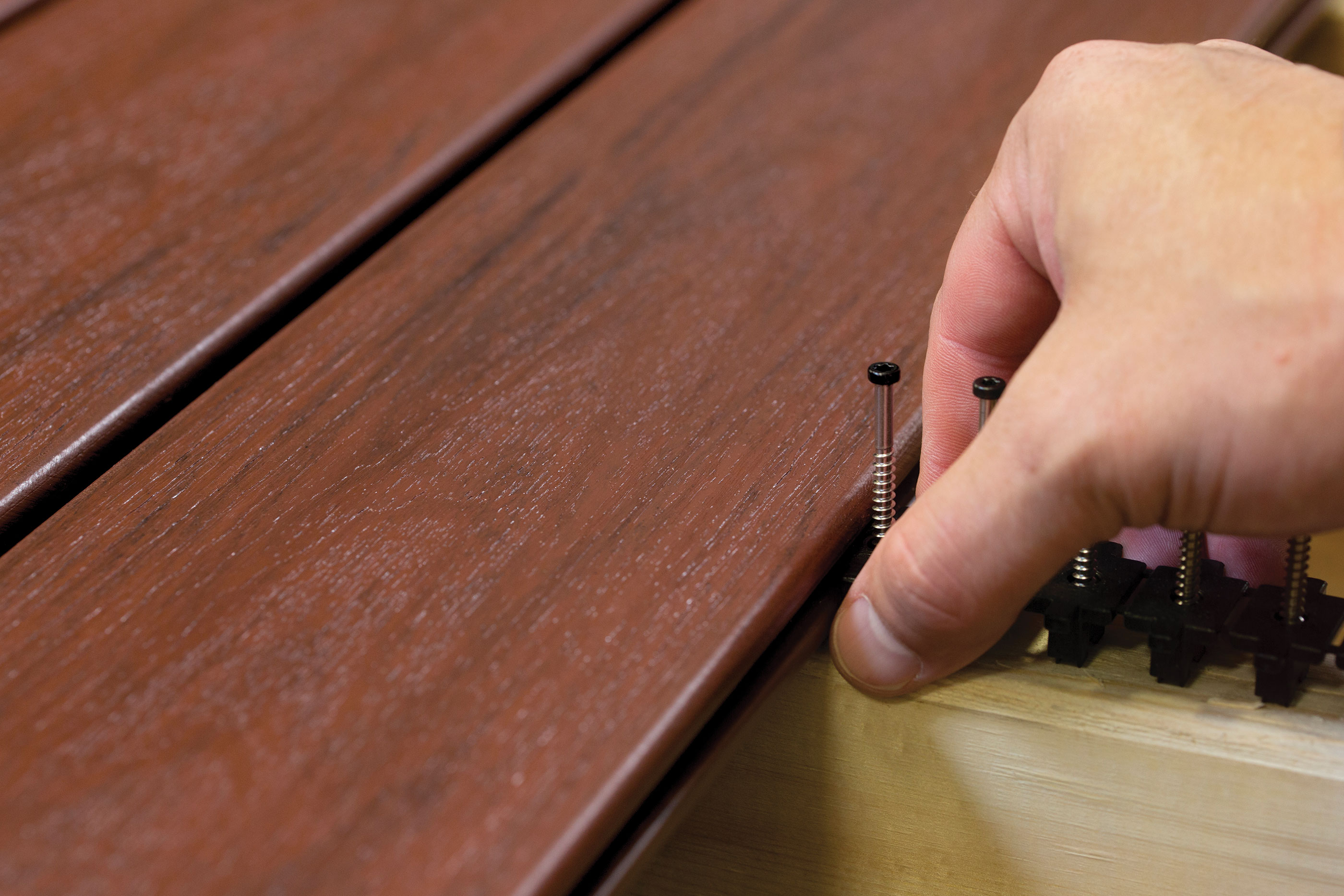 Insert
Insert the TurboClip Universal Hidden Deck Clip into the groove of the deck board. Unlike regular deck clips, TurboClip Universal Hidden Deck Clips come in "sticks" of 16, so you aren't continuously reaching for another clip at every joist.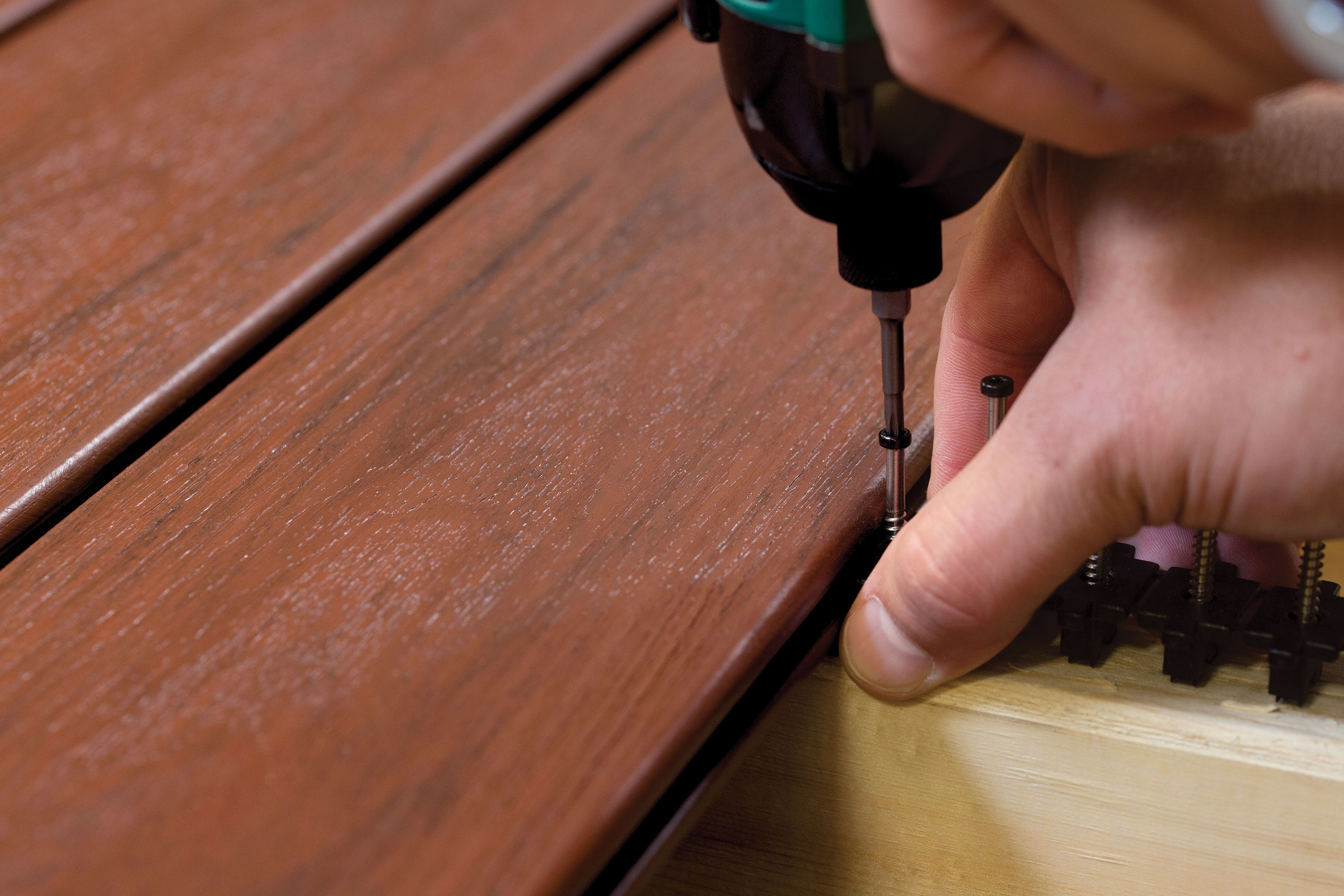 Drive
Drive the preloaded screw through the Universal Hidden Deck Clip and into the deck support. TurboClip Universal Hidden Deck Clips come with preloaded, stainless steel screws, so you do not have to worry about dropping screws while lining up and placing each clip.
Snap
Snap off the remaining stick of TurboClip Universal Hidden Deck Clips. To continue your decking install, simply snap off the clip that you previously screwed in and continue across the length of the board. You will be amazed at how quickly you are able to complete your deck installation when you are working with a stick of 16 preloaded hidden deck clips.
See TurboClip Composite Deck
Fasteners in Action
It might seem too good to be true, but TurboClip Universal Hidden Deck Clips really are that easy to use. Watch this video to see for yourself.
In addition to our Universal Hidden Deck Clips, we sell Starter Clips, stainless steel fasteners, that are perfect for installing the first deck board on the open end of your deck.
See Our Contractors In Action
How Can We Help?
If you have any questions or need a little more information about our products, please let us know. We are more than happy to assist you. Fill out the form or use the contact information below to get in touch with us.